In today's world, it's so easy to send packages to our loved ones. With the rise in popularity of companies like Amazon who do not have a traditional brick-and-mortar shop, but rather do all of their selling online, getting packages has become the norm.
With an entire year filled with birthdays right around the corner, you may be wondering how to properly label and package your boxes so you too can send packages to your loved one without the package getting lost in the mail, returned to you, broken, opened during transit, or destroyed.
To help you get started on the right track, let's go over six ways to on how to label a box for shipping properly.
1. Choose good quality boxes
The last thing you want to do is purchase someone a lovely gift, then put it in packaging that won't stand up to the transportation process, and then your recipient ends up with a broken box – not to mention what's inside will likely be broken too.
To avoid this, make sure you purchase good quality packaging. You'll want high-quality shipping boxes that are thick enough and pretty rigid. A corrugated box is always a good option. If you are re-purposing an old box, just make sure that the old label and addresses have been removed.
2. Wrap the box content carefully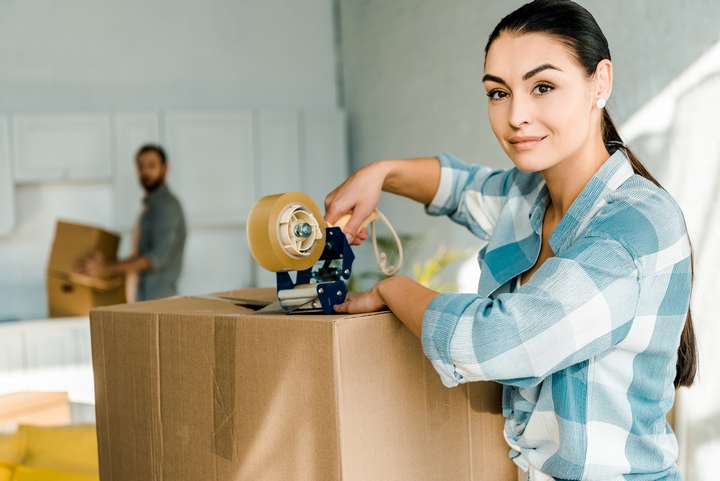 You always want to wrap your items, even if they are not breakable. This will just give them some extra cushioning and will be more fun for whoever is opening up the package. If the item is fragile there are a few things you can do to make sure it arrives at your destination in one piece. For starters, you can buy bubble wrap to wrap the item in.
Bubble wrap usually does a good job of keeping fragile items safe. Another thing you can do if you'd rather not buy bubble wrap is to wrap the items in a few pieces of tissue paper. You can also wrap your box in "fragile" tape, so the postal worker knows just from looking at the package that extra care needs to be taken with your package.
If you are mailing a frame, you can protect the front and bask sides by using strong cardboard (which is larger than the frame itself). Inside, you can place soft material between the frame and the cardboard which will reduce the pressure on the glass and reduce the chance that the glass will break.
3. Seal your shipping box securely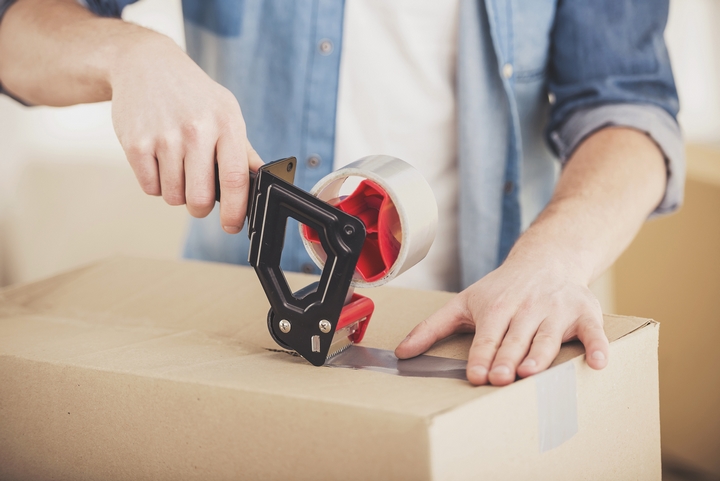 To make sure your package is sealed up nice and tight, it's recommended that you use pressure-sensitive plastic or nylon-reinforced tape. You'll want to make sure that the plastic or nylon is at least 2 in./5.08 cm wide. This will ensure that all openings are closed up nice and tight and that there is little chance of your package opening up during transit.
4. Write the address on the label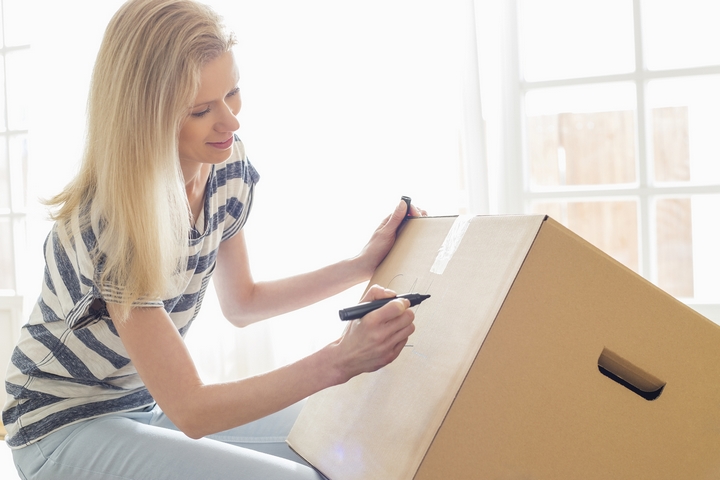 This may seem like an obvious step in how to label a box for shipping, but sometimes we forget to write the return address on our shipping label. This can pose a problem if we made a mistake in the shipping address and the package needs to be returned to the sender. Simply avoid this problem by clearing writing the return address.
5. Make sure the shipping label is clear
In the same vein as the previous point, make sure everything you write on the shipping label is very clear and leaves no room for interpretation. An easy way to do this is to buy labels and use a program on your computer to type out both the recipient's address as well as the return address.
When you label a box for shipping, it's also a good idea to cover the labels with shipping tape. This will keep them clean, neat, and tidy, and if something happens to spill on your package, you'll be in the clear.
6. Write the address on the largest side of the box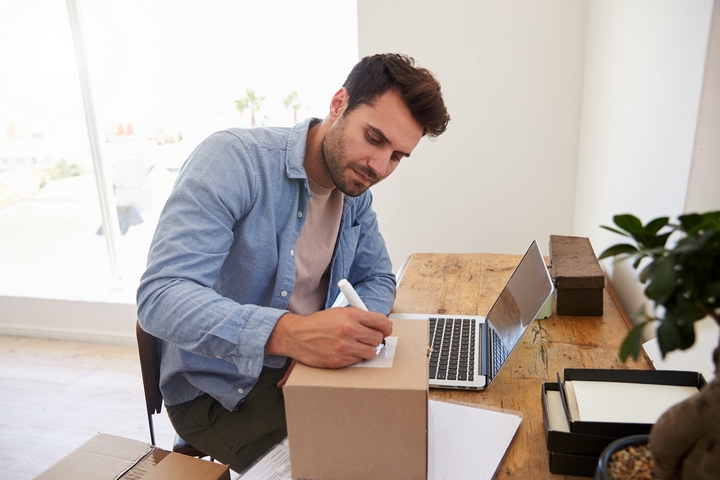 When you label a box for shipping, it's also a good idea to write down the addresses on the box itself. You want to use the largest side to write the address and return address on the package. This will ensure that the address is visible. You'll also want to write in large print and make sure that what you've written in legible. If not, you risk the package being returned to you (if they can read the return address that is!).
Now that it's time to label and package your box for shipping, you know six things you can do to make sure your package arrives at the intended recipient's home in one piece. Just make sure that you use the proper supplies and write clearly on the label. Following these tips should get your package successfully delivered to its destination!